Whatever the occasion, make the perfect cookbook to share your food story
For families, entrepreneurs, fundraisers, business owners. Or just for you.
Family Cookbooks
Celebrate your history and your recipes. Click here to learn how to make a great family cookbook.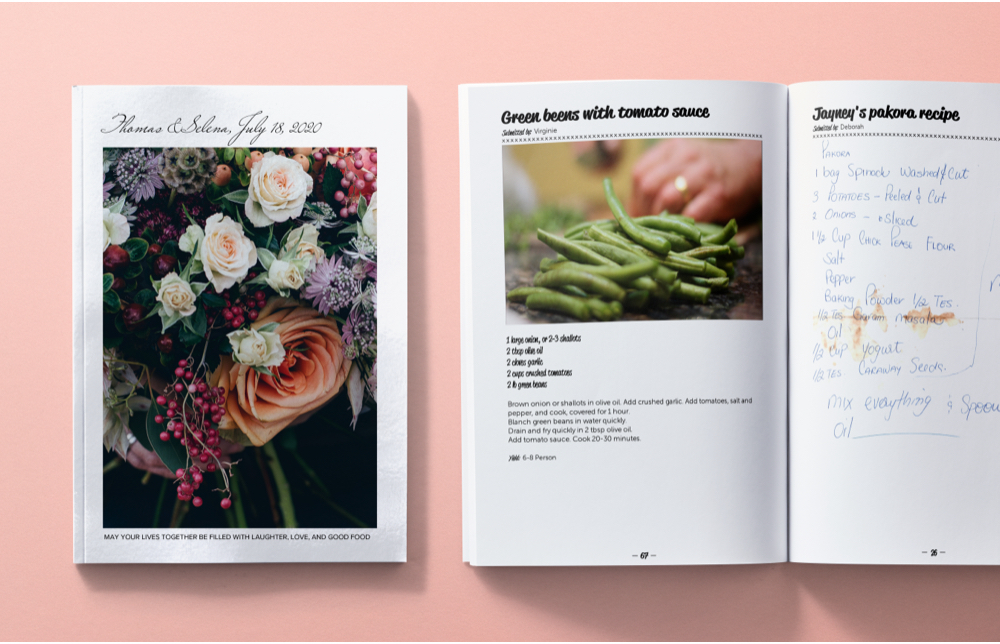 Using the custom template, this family created a book of favorite recipes as a gift to the bride and groom.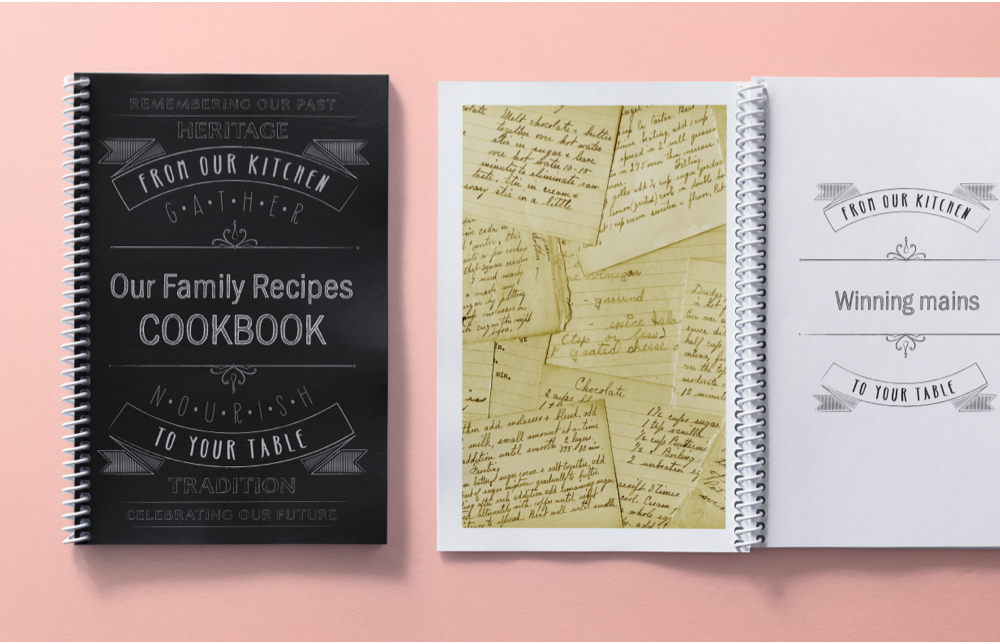 The Johnson family chose the chalkboard template to give their cookbook-memoir a handmade look that's current and timeless.
Entrepreneurial Cookbooks
Promote a personal passion or showcase your work. Tips on how to create a cookbook that tells your story.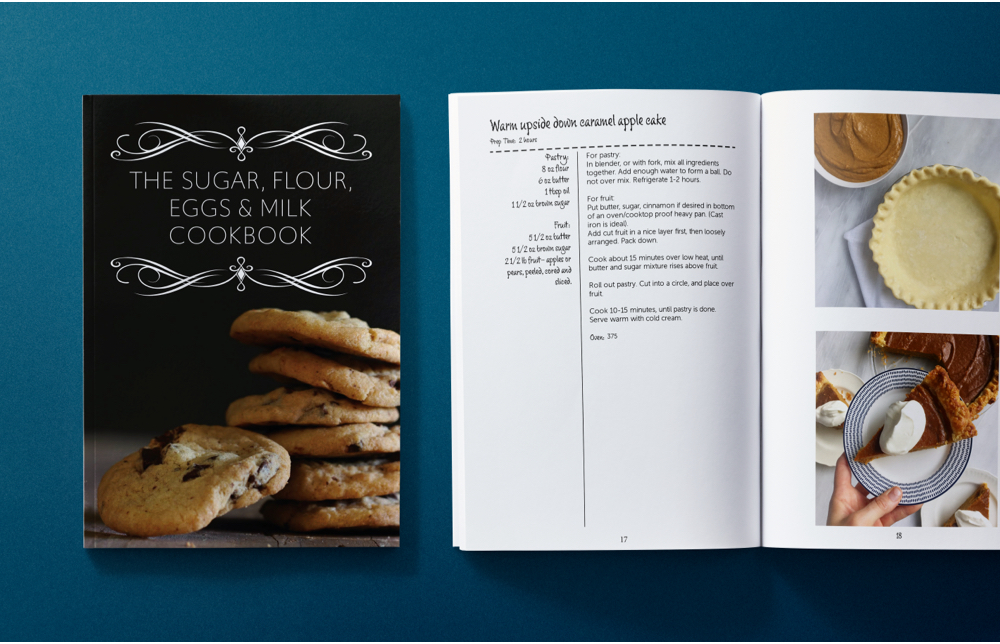 Sugar, Flour, Eggs & Milk Bakery Cookbook
This little bakery created a book of their best recipes to sell in their shop. They chose the Cookies template and used many photos to show off their treats.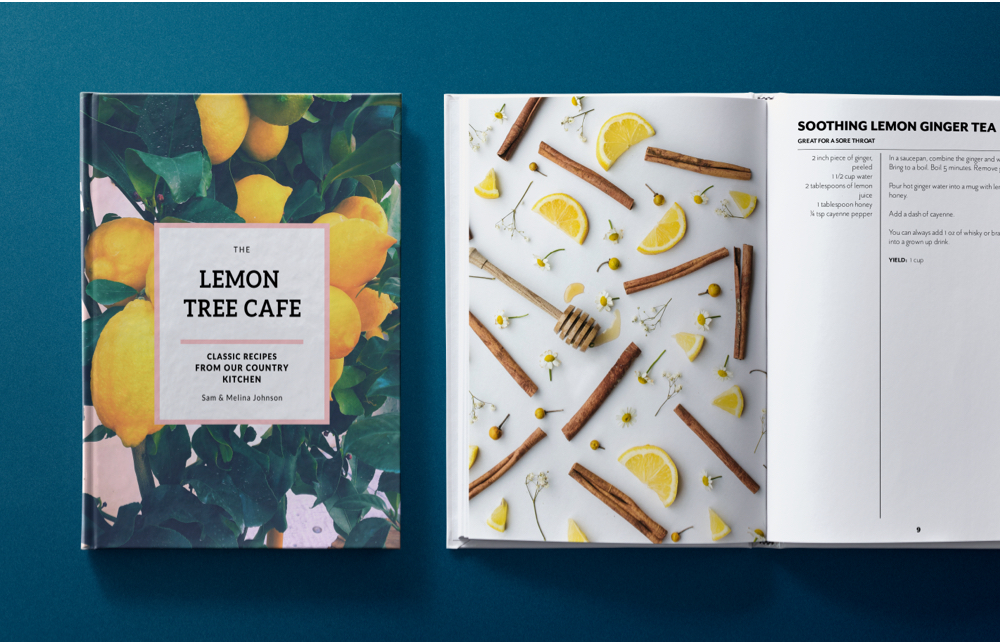 The Lemon Tree Cafe Cookbook
A well loved neighborhood restaurant created a premium book full of large color images to sell to customers and in the local bookstore.
Fundraising Cookbooks
Raise funds for the cause you're championing. How to organize a fundraising cookbook.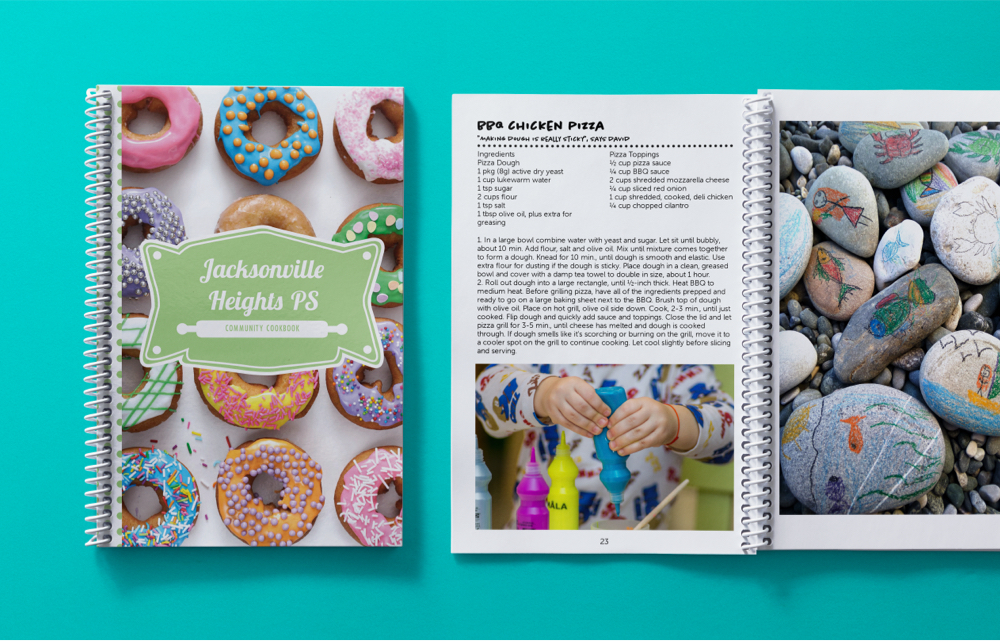 Jackson Heights Public School Cookbook
The Baking template was a great choice for this junior school cookbook that features anecdotes about students alongside photos of life at school and kids art.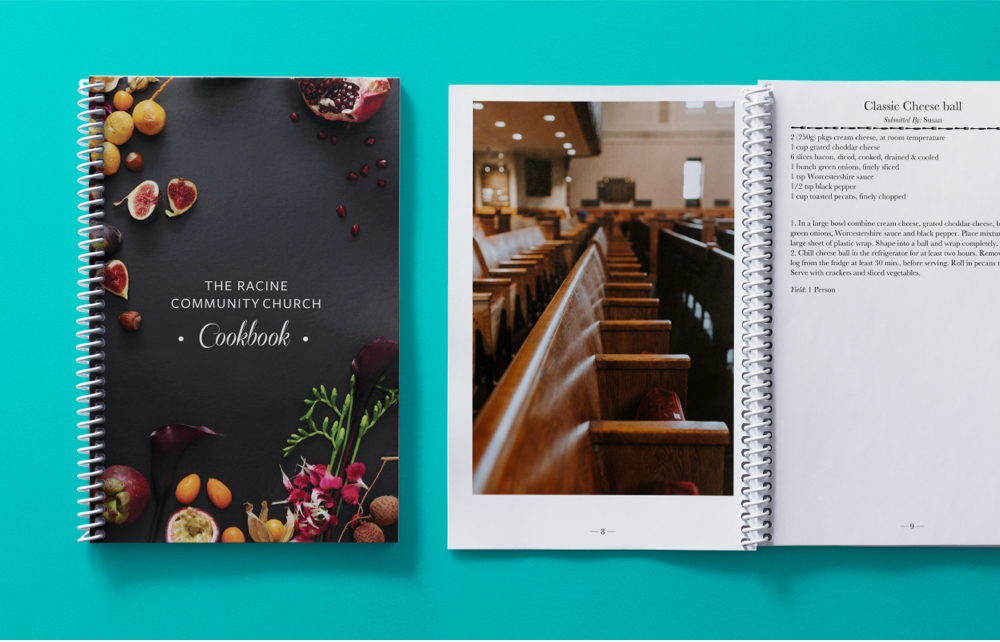 The classic church fundraising cookbook reaches new heights with the elegant "On Black" template and features favorite recipes from the congregation.
Business Cookbooks
Support professional growth, from brand awareness to team-building projects. Creating a corporate cookbook is easy with our how-to guide.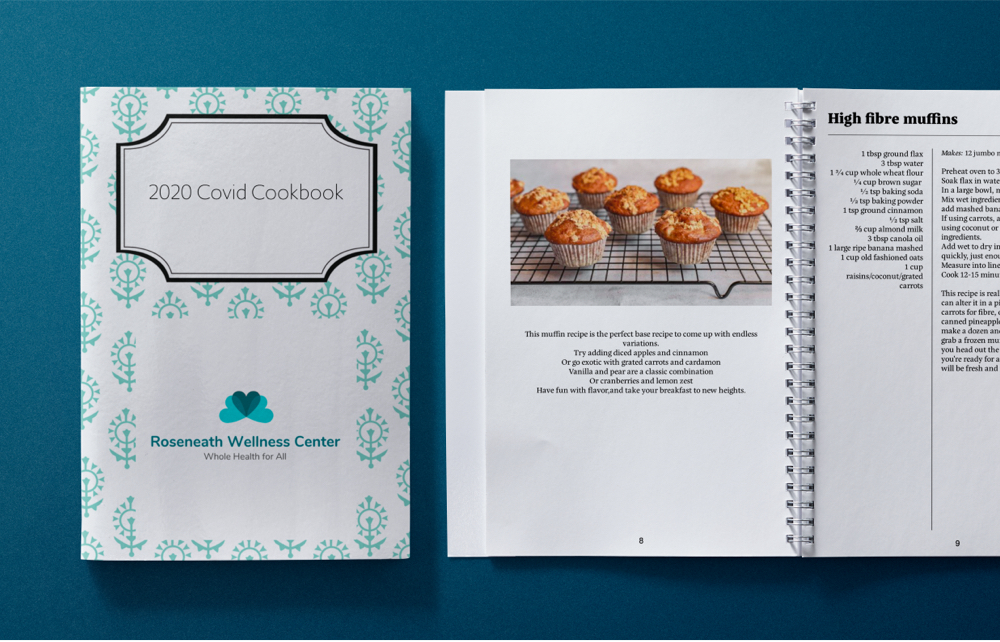 Roseneath Wellness Centre Covid Cookbook
When Covid hit, the staff of this wellness centre was forced into overdrive. As a thanks, management put together this book of recipes featuring healthy delicious treats and our Aqua Block Print template.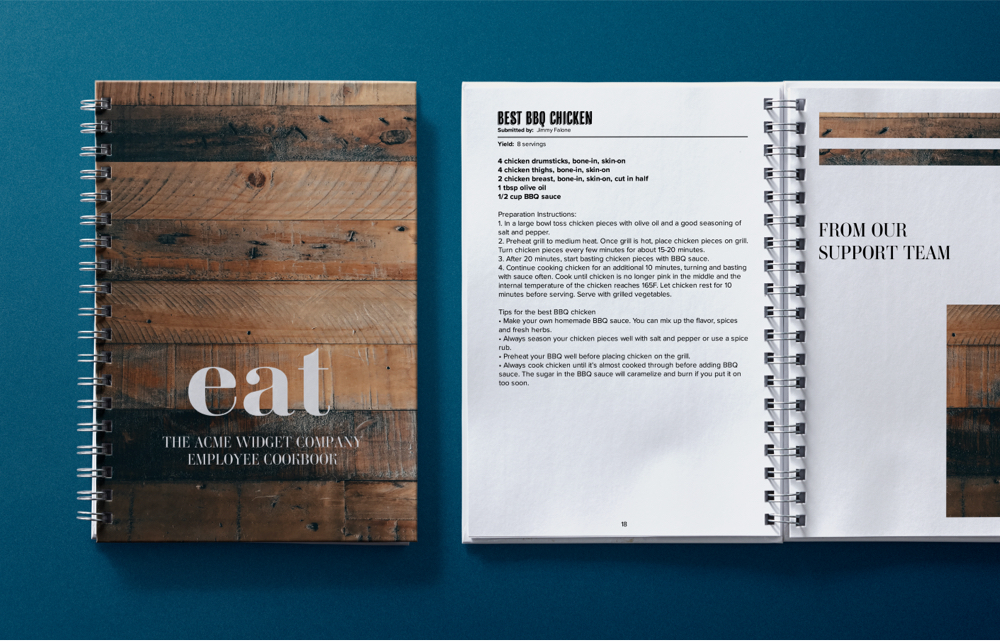 Acme Widget Company Employee Cookbook
This business cookbook was created in part as a team building exercise, but also as a giveaway at the annual year end corporate convention.
"Thank you – I'm so glad I landed on your web page. With so many "make your own cookbook" sites out there, it's a miracle I found just the right one for me. Easier than I would have imagined, straightforward, and the end result is fabulous!"

Susan, March 2019